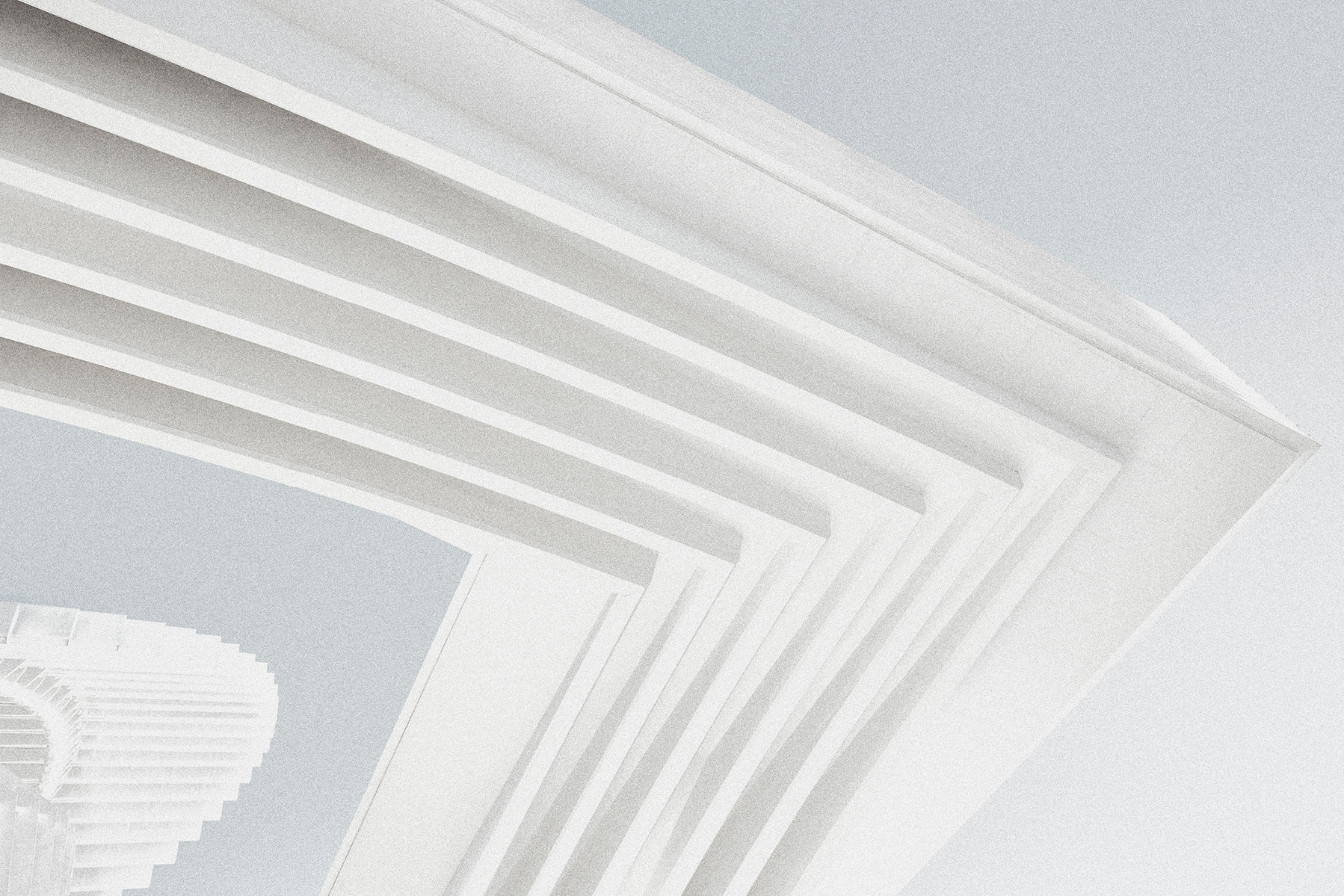 Santiago Calatrava is a Spanish architect, structural engineer and sculptor, whose unconventional, unique buildings are reminiscent of 1950's Sci-Fi fantasies.
When I first saw his Palacio de Congresos building in Oviedo, Spain, I was in awe of it's grandeur and loftiness.
Nestled tightly in a 1970's residential area, it appears alien and disproportionately majestic to it's surroundings, as if it were an invading space-ship just landed.
This photographic study explores the building's relationship with it's conflicting environment and highlights it's futuristic contours.
My photographic style tries to emulate the drawings of 1950's architectural design and illustrations of science fiction graphic novels.